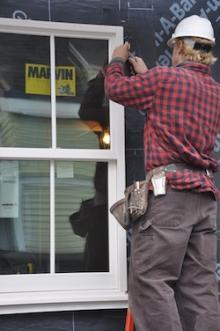 Home performance contracting includes looking at everything from lighting to insulation, from the boiler in your basement to the air sealing in your attic, to solve everything from moisture problems to energy waste and beyond.
A relatively new field grown out of an increased awareness of the need to address the poor performance of our existing homes, the goal of Home Performance contracting is to fix them. We do so by maximizing energy efficiency and building durability, ensuring the healthiest possible indoor air quality, and evaluating the relationships between your home's various components to ensure that they're all functioning as they were designed to.
The result is a home that is more durable, more comfortable, more energy efficient and better for the environment and future generations—exactly how a home should be.
Contact us for more information about Home Performance, or to schedule an upgrade today.