Chandler Building's Owner and General Contractor is Will Chandler, a Green Certified Professional, (GCP) through the National Association of Remodeling Industry, (NARI), and an old school craftsman with an eye for detail. He founded Chandler Building to serve the design, engineering, and construction needs for clients who appreciate a good quality product for a fair price. Mr. Chandler believes his clients appreciate the benefits of having all services required to design, plan and build a remodeling project, from beginning to end, under one roof.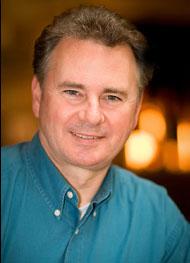 Will began his career in 1980 as a laborer and carpenter under German master craftsman, Pete Strober, who specialized in highly customized projects and expected perfection from everyone on his team. Will excelled quickly and grew to become a journeyman carpenter and construction project manager, leading teams of specialists and sub-contractors to create and build custom homes, town houses, and apartment buildings.
On January of 1986, Will Chandler became a licensed general contractor for the State of California and began his career remodeling residential homes in his home region of Southern California. Will worked in the custom construction and remodeling industry for six years before deciding to pause his construction work and seek a career in tech by enrolling in DeVry University, where he earned a degree in electronic engineering, graduating in 1995.
Will was recruited immediately after graduating and was relocated to the Silicon Valley area to start his career in tech. In a very short time Chandler evolved into becoming an engineering development program manager and eventually a Program Office Director for product development. His experience included managing engineering, manufacturing, and marketing teams for the development and release of hardware and software products. He also created engineering development processes and implemented ISO9000 Quality Assurance programs.
In 2005, Will had an opportunity work on a construction project in Cupertino that he just could not resist, so he re-activated his license and hasn't looked back. Will's advanced blend of manual, technical, artistic, and managerial skills are showcased over and over again in the timeless design and faultless execution of all Chandler's construction projects. His unique experience and meticulous attention to detail drive the superior quality and timely execution that is so integral to the Chandler Building Planning Process.
"Our goal is customer satisfaction through high quality work for a fair and competitive price. We will stay true to the style of the home and deliver on time and on budget."
- Will Chandler, GCP | owner