At Chandler Building we love all things green and who doesn't love energy efficient money saving homes?
The first home on our list is this "masterpiece" we found locally. It is located in the heart of San Francisco, only 40 miles away from us here at Chandler. Outrageousestates.com calls this home the "Eco Friendly San Francisco Masterpiece."
This home is a certified LEED Platnum building meaning it is the best of the best. Built from all sustainable materials, this home is not only a functional and beautiful living space, but it is also eco-friendly.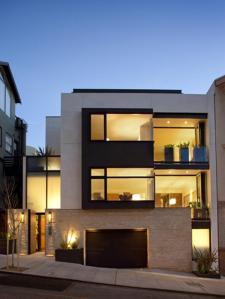 Source: http://ow.ly/gUiHc
The next amazing green home is actually an apartment complex that has been the topic of discussion in the Green world since its plans were first revealed in 2011. These twin buildings are considered the world's first vertical forest. The Bosco Verticale will house nearly 17,000 plants including trees, shrubs, and more and the trees are expected to adapt to the building as they grow. Each apartment within the set of buildings will have its own personal balcony complete with a forest view. What's more green than living in the world's only vertical forest?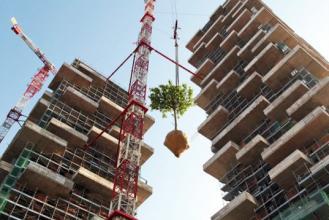 Source: http://ow.ly/gUjyn
Our last green home is really a set of the greenest homes in the United States. These are the HGTV Green Homes. Each year HGTV builds a new home made out of all sustainable materials using the latest in sustainable technology and they raffle it off to one lucky HGTV viewer. These homes have been located everywhere from Hilton Head, South Carolina and Denver, Colorado to Atlanta, Georgia and Kiawah Island, South Carolina the location of the 2013 HGTV home. The 2014 HGTV home, located in Nashville, is a smart home. Every system in the house (lighting, thermostats, window shades and more) can be run from a tablet device. The home has the latest technology in security, entertainment, and even relaxation!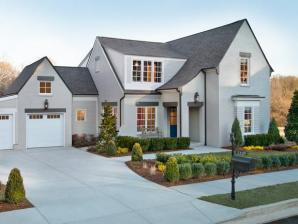 Source: http://ow.ly/x4tXr
Have any comments about these awesome green homes or know of any we should include in future posts? Let us know and comment below!
-Shelby Whitzel,
Chandler Building Marketing Manager